ESTEREL CARAVANING CAMPSITE IN THE VAR
Saint-Raphael Spa in Esterel
Please note, due to the health crisis, certain services and facilities may be closed or certain hours modified. Certain activities may also be cancelled.
Please inquire at Reception.
The spa in Saint-Raphaël – the beauty centre at our
5-star campsite in the Var
invites you to enjoy and relax deeply between Cannes and Saint-Tropez.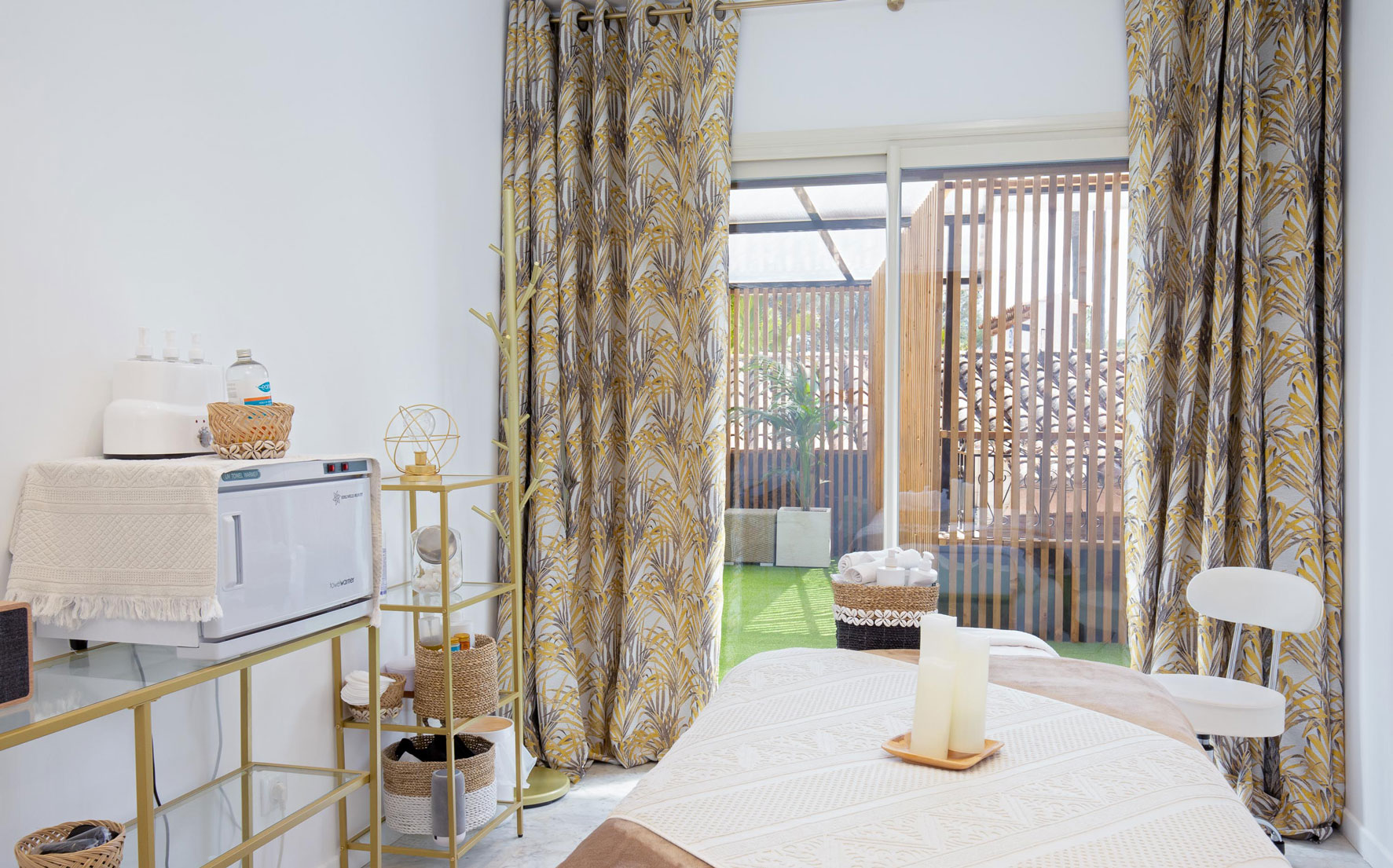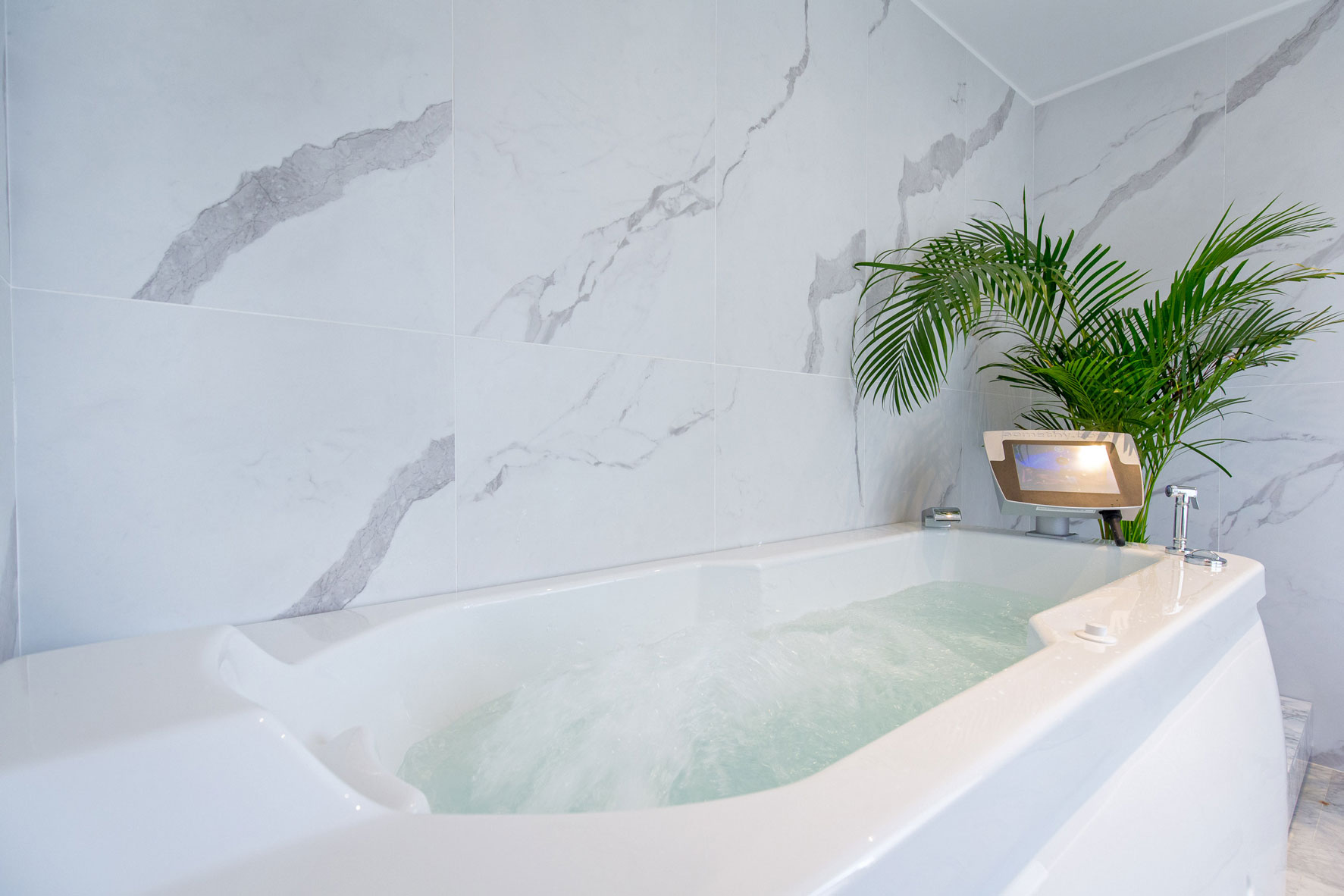 The Spa, Treat Yourself During Your Holiday at 5-star Esterel Caravaning Campsite
Early April to late September – Face and body treatments
Recharge your batteries and leave feeling rested after a massage and/or body treatment!
Our spa in the Var welcomes you to a new space for the 2022 season, fully renovated and expanded.
After a day in the sun by the campsite pools or the sea, you can enjoy the refined atmosphere of our beauty centre – luxury Spa in the Var, on the French Riviera. We offer a wide range of custom treatments to suit all tastes, all dedicated to your well-being so you can release all stress and relax!
For a luxurious, relaxing stay in Provence, indulge in a relaxing massage in one of our cosy treatment rooms with one of our expert massage therapists.
At our establishment, we have all the facilities you need for real relaxation: balneotherapy, hydrojet bed, sauna, hammam, etc.
The Esterel Caravaning Campsite Spa, for Beauty and Wellness
Our professional massage therapists and beauticians invite you to relax and get away from it all at the spa in our 5-star Esterel Caravaning campsite in the Var. Let the natural scents of essential oils transport you during a massage, treat yourself to a private sauna, or give your face a makeover with our targeted treatments.
Our spa in the Var is a temple of relaxation dedicated to the beauty and serenity of the body. To relax and take care of yourself, there's nothing like a stop at our spa.
Come and discover the full range of treatments at our luxury spa and beauty centre. Close your eyes in our spa and recharge your batteries!
We offer a range of treatments and massages including sculpting, rituals from around the world, facials, body treatments, balneotherapy, manicures, pedicures, etc., so you can pamper yourself at our Spa in the Var.
The Esterel Caravaning SPA is open by appointment only, to be made directly on-site.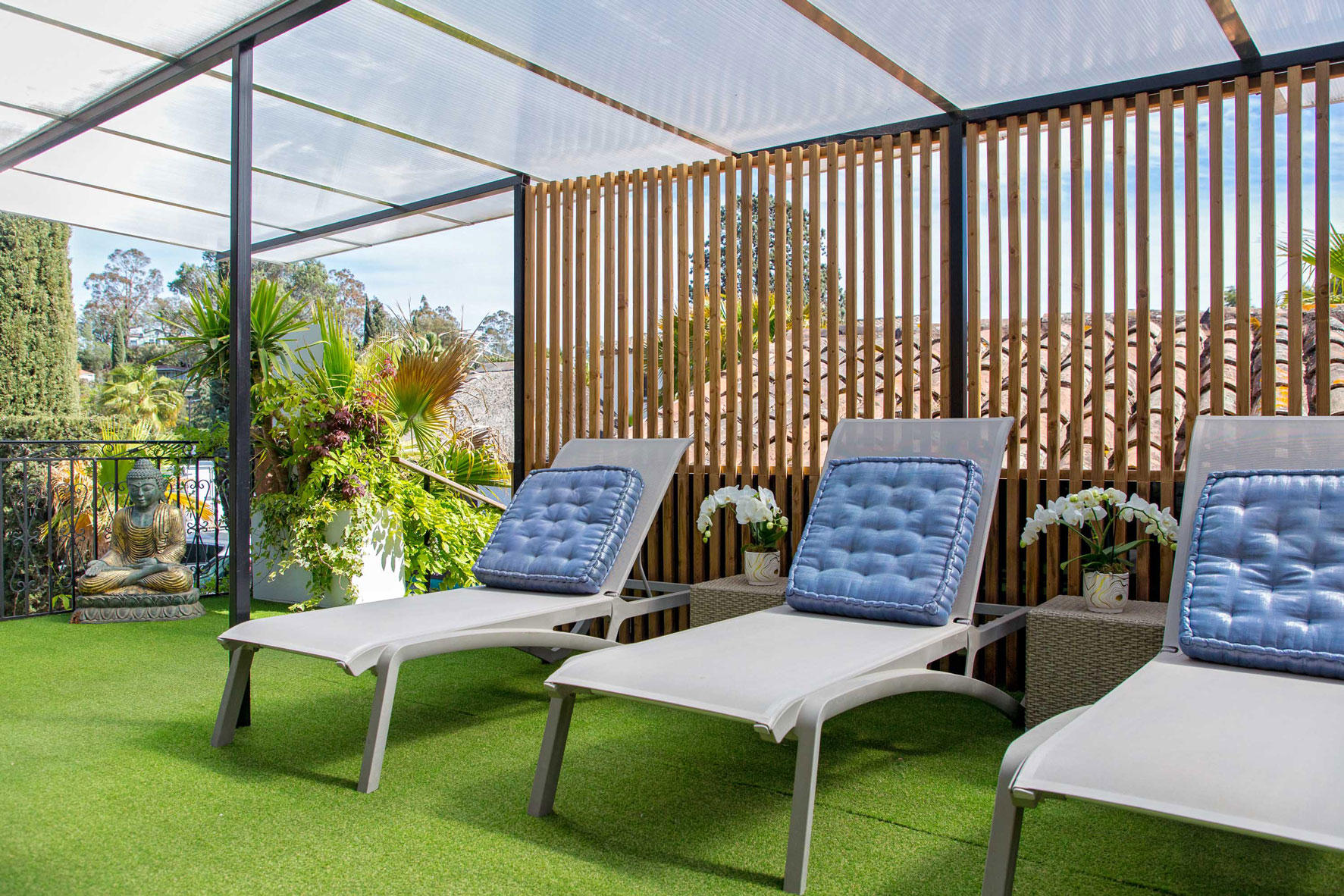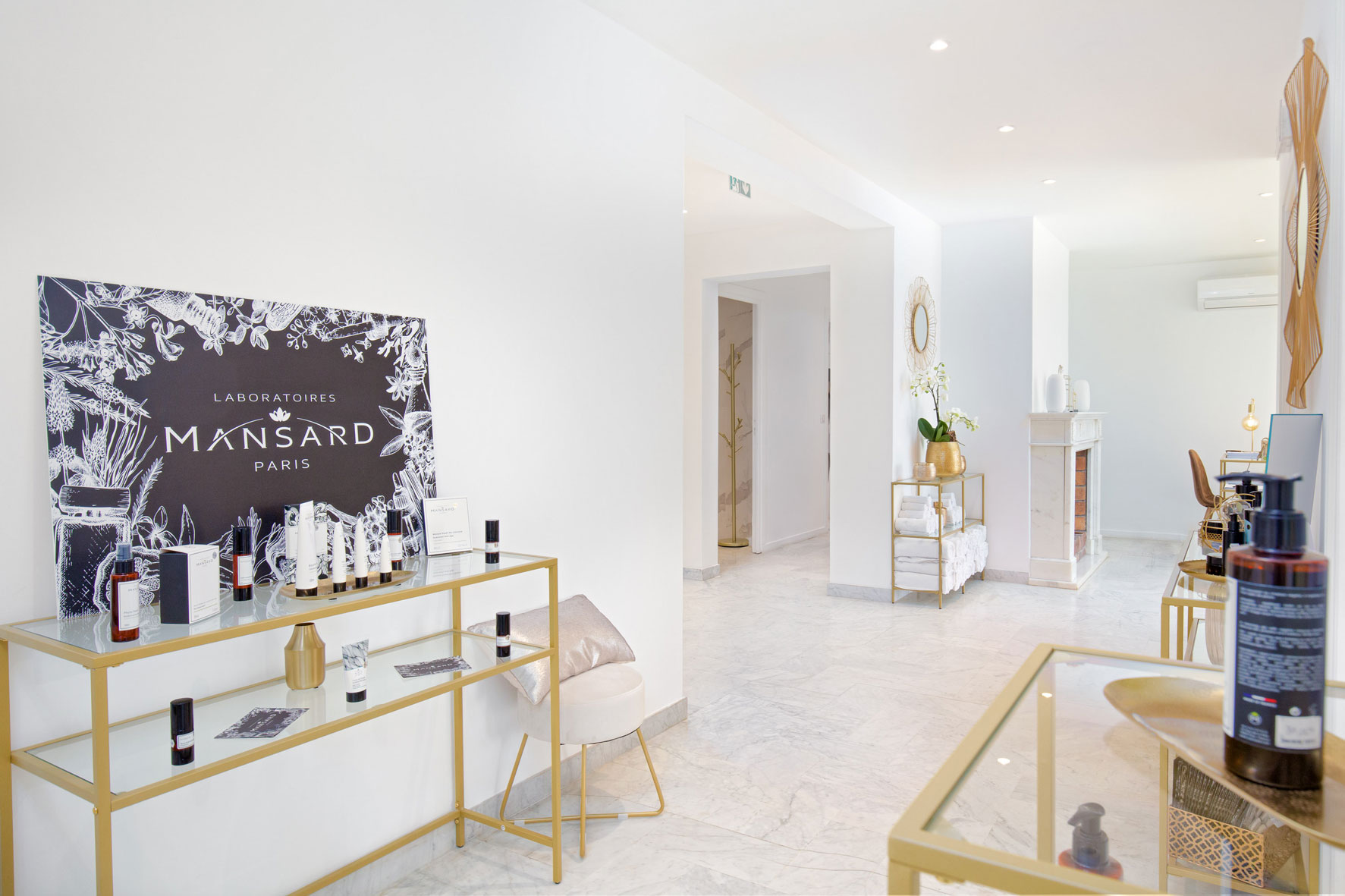 Spa Services at Esterel Caravaning Campsite
When you stay our campsite in the Var, you can relax in our spa. It's the perfect space for treating yourself. We use mainly natural products to transport you out of time.
We are committed to offering you quality service for massages, facials, hand and foot care and hair removal.
Our spa, one of the finest in the South of France, is renowned for its ethics and the services provided by a team of highly qualified professionals.
For the ultimate in relaxation, you can choose from a range of à la carte treatments, including massages, scrubs, skin cleansing, waxing, manicures, moisturising or energising body or facial treatments, and prenatal massages. Depending on the package, prices vary from €28 to €195.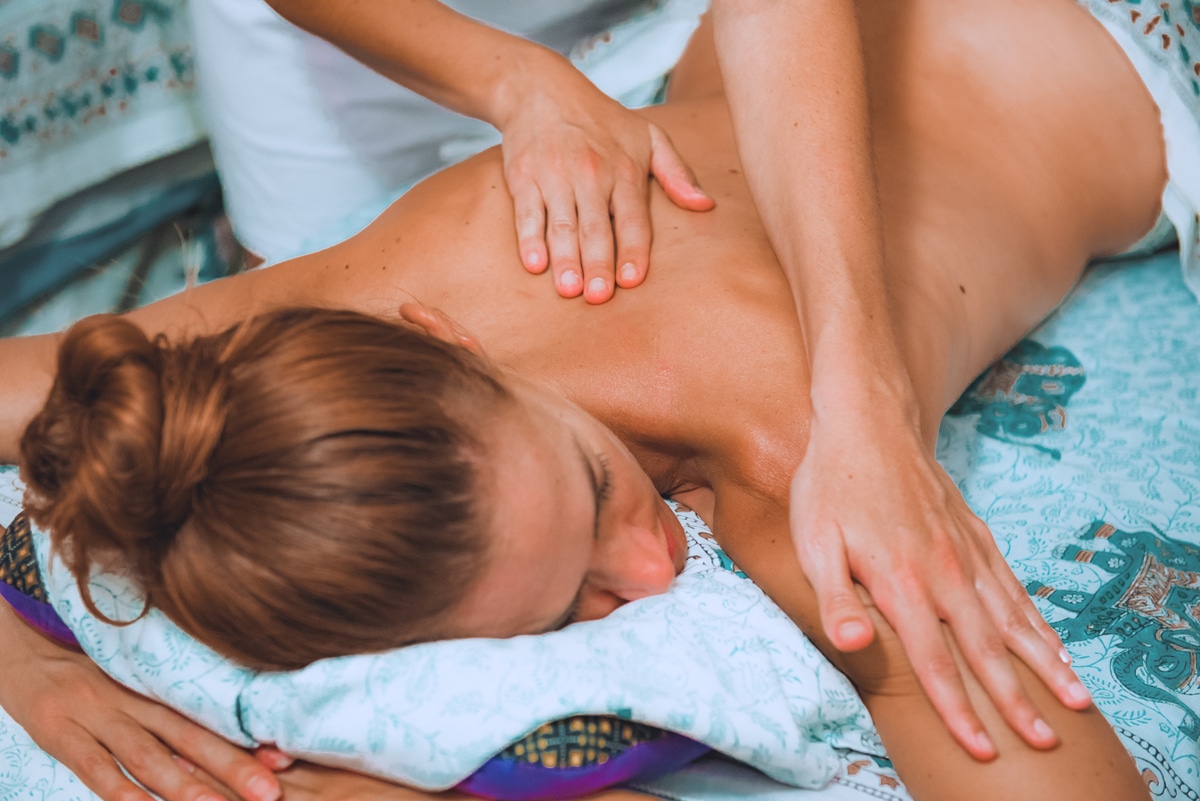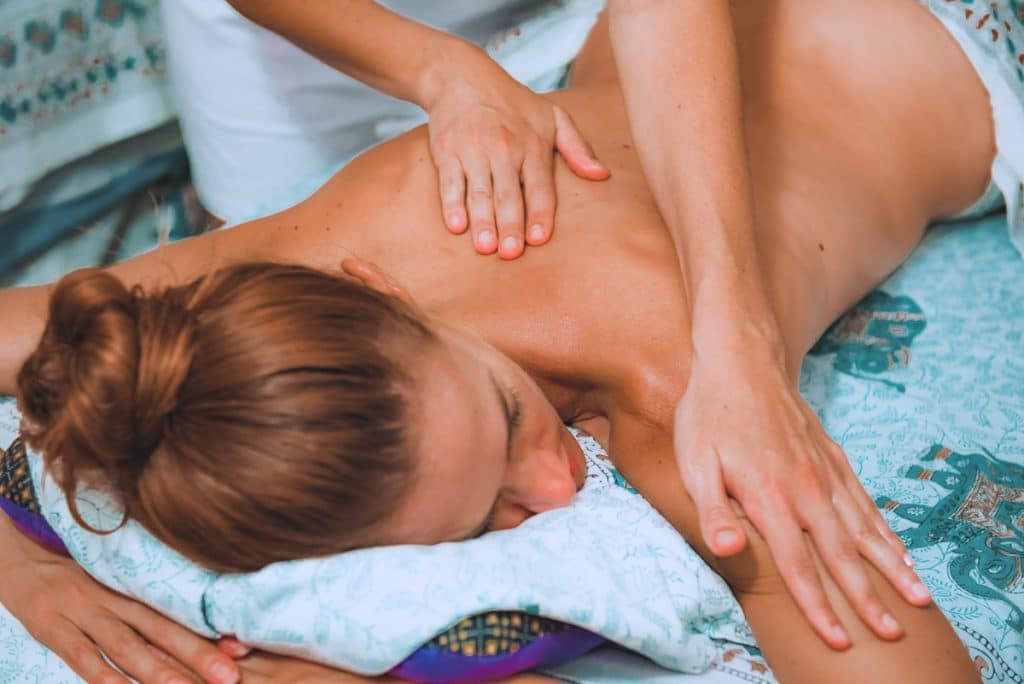 A Luxury Campsite with Spa in the Var
Your stay in Provence promises to be an excellent one at our 5-star campsite. Our comfortable mobile homes sleep up to 8people and have 2 to 4bedrooms for a rejuvenating holiday.
We even offer luxury mobile homes with private swimming pools and hot tubs and luxury facilities for VIP holidays in the south of France.
The enchanting setting of our establishment invites you to relax and recharge your batteries for a night or as long as you wish. You can also take advantage of the large pool area spanning 10,000m², bars, the campsite restaurant and all of our amenities.
A Campsite with Spa in the Var in a Perfect Location
Our open-air hotel with spa in the Var is ideally located in the heart of our beautiful region. You can go for a walk in the Esterel Mountains. You can also take advantage of Saint-Raphaël's 36km of coastline and explore the 28beaches of Fréjus – Saint-Raphaël. You can also quickly get to Agay Bay in Saint Raphaël and explore this charming area, which is like a small Var village by the sea! The Provence-Alpes-Côte d'Azur region is full of treasures to discover on your trip to our campsite with spa in the Var.